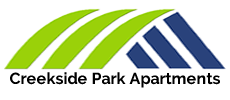 Resident Reviews
|Recommended: YesGreat — Its very clean and peaceful place where you feel at home.
|Recommended: YesIts very nice — Its very nice but the parking is an issue. Overall very good place to live.
|Recommended: YesI enjoy living here. — The Office Staff is very friendly and professional. They will go out of their way to attempt to help you.
|Recommended: YesLove living here — Very friendly management, maintenance and apartments. Only complaint I have is parking is pretty bad. I have had to park 2 buildings over from my apartment because parking is so full. At least that's how it is in building 11.
|Recommended: YesNice and Clean — No complaints
|Recommended: YesGreat place to raise your children and to live — I truly love living here, They accommodate everyone and they treat you like a friend. Staff is friendly, the rooms are huge with a lot of storage they have a pool and hold events for the community during the holidays. Rent is affordable and the area is quiet and close to all the shopping centers.
|Recommended: YesGreat Place to Live — It's really nice and well kept. They are always maintaining the property and work on any issues you may have in a timely fashion.
|Recommended: YesVery nice place, some nitpicking though... — It definitely feels like this place is making lots of improvements. The gate breaks down often, the lights outside are being slowly replaced so it feels much safer at night. Could smell marijuana often, not as much recently. The maintenance people are wonderful. Had some issues where unlocked cars would get ransacked in the middle of the night, but nothing was taken since they were probably looking for cash. I wish the bathtub was different, it looks big but the walls of the bathtub are angled so harshly that you don't get nearly as much space as you'd expect. The dishwasher always leaves my dishes with soap scum, regardless of the detergent. We sometimes get people knocking at our door looking for the wrong person since all the buildings are identical and the markings are small. All-in-all this place has been pretty great and I don't think you'd find a better place around here than this.
|Recommended: YesBest apartment I've lived in in Jacksonville — This area is quiet, close to Walmart, Publix, Sam's Club, fast food places and the mall. All within a 10min range. I feel safe in this area. I would recommend this area to family and friends.
|Recommended: YesCan't really think of any — Perfect place for military
|Recommended: YesNice place to live — Office staff is very sweet and professional. Apartments are very roomy. I have enjoyed living here
|Recommended: YesNice complex to live in...could be more family-oriented with its facilities activities very little for children to do but otherwise not bad. — The apartments are nice, fashionably renovated...the staff is friendly...many neighbors are friendly but that's an upbringing issue, LOL and accessibility is decent. Biggest complaint is parking...Resident and Visitor parking needs to be separate.
|Recommended: YesGreat 👍 — I Love Living here Creekside park Apartments
|Recommended: YesAmazing — A little piece of heaven
The views and opinions expressed herein are solely those of the original authors and other contributors. These views do not reflect the views of "Creekside Park Apartments", its owners, managers, agents, employees or content providers. No representation or warranty, express or implied, is made or given by "Creekside Park Apartments", its owners, managers, agents, employees or content providers regarding safety, accuracy, completeness or suitability of the information or material expressed herein for any particular purpose