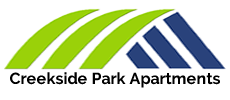 Resident Reviews
|Recommended: YesGreat — Its very quiet and clean
|Recommended: YesNice homes — Very clean and people friendly.
|Recommended: YesGreat property — Great property just noises neighbors that don't care for their neighbors below. Front desk staff are kind and nice.
|Recommended: YesI love the property — Peaceful
|Recommended: YesHighly recommended living — Beautiful, spacious apartments. The office staff are really exceptional. They will go above and beyond to make life in the Creekside community a good experience. Maintenance is prompt and courteous. Parking is unassigned which can be daunting at times. The pool and grounds are well maintained. Overall Creekside Park Apartments is a wonderful place to live.
|Recommended: YesGreat — Nice It's a nice and quiet community to live in.
|Recommended: YesIt's a very nice place to live. — It's a really good place live
|Recommended: NoReviews — I love the apartment but over the last few weeks the cleanliness off the grounds has gone way done. I dont feel comfortable in mute family or friends over if the open containers of old food. Used sanitary pads and just random trash I have to pass walking to my car...its disgusting. and people do no respect the grilling on porch restrictions or noise control. I like music but I dont want to hear it at 2,3,4 in the morning.
|Recommended: YesGreat Place To Live — The staff treats you like family. Maintenance staff is courteous and efficient.
|Recommended: YesGreat administrative team — I've really enjoyed living here. The admin team is very helpful and quick to respond.
|Recommended: YesDECENT PLACE TO LIVE. — IT IS A PEACEFUL APARTMENT, QUIET, CLEAN AND FRIENDLY STAFF, I WILL RECOMMEND THIS APARTMENT TO ANYBODY LOOKING FOR A VERY SPACIOUS CLEAN APARTMENT WITH A FAIR PRICE.
|Recommended: NoN A — N A
|Recommended: YesVery genuine staff. They keep the residents updated on current events and are informative. — Great atmosphere. Convenient. Enjoy peace and quiet.
|Recommended: YesPROPERTY STAFF — THE STAFF ARE NICE AND VERY HELPFUL, I HAVE BEEN LIVING HERE OVER A YEAR NOW AND I STILL LIVE HERE WILL RECOMMEND THE APARTMENT TO ANYBODY, COS ITS A VERY PEACEFUL AND QUIET PLACE ALSO VERY CLEAN AND THE RESPONCE TIME TO TENANTS NEEDS ARE WITHIN REASONABLE TIMING